NEW RELEASE
Helps Singaporeans and residents settle urgent life matters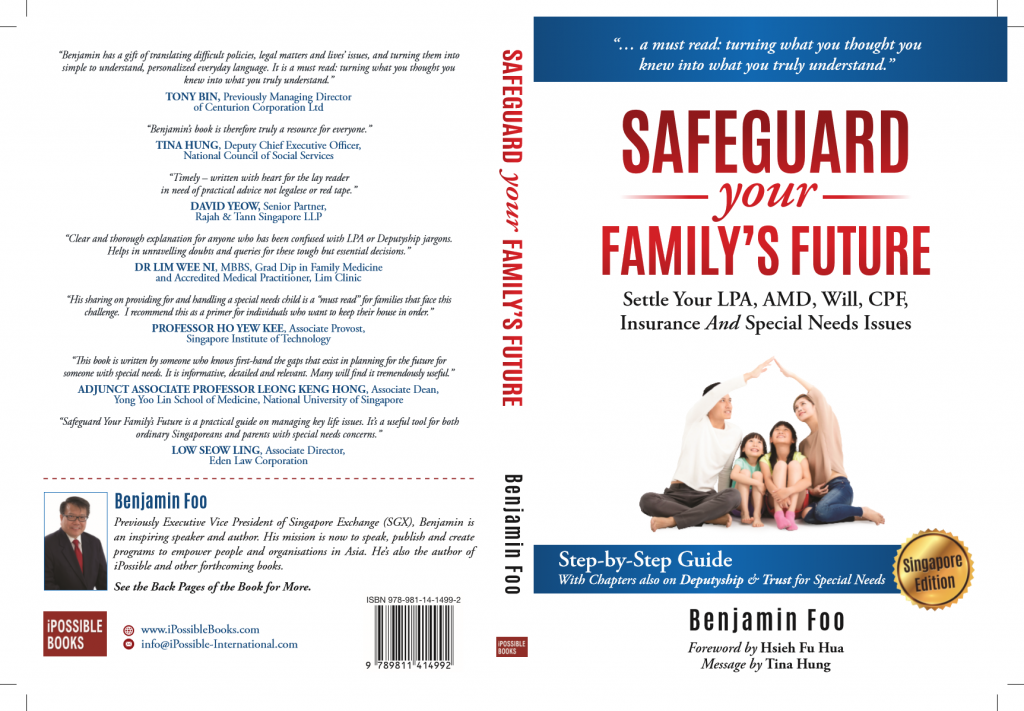 Safeguard Your Family's Future: Settle Your 

LPA

, 

AMD

, 

Will

, 

CPF

, 

Insurance

and

Special Needs

Issues 
STEP-BY-STEP GUIDE to
SETTLING URGENT LIFE ISSUES
(including DEPUTYSHIP & SPECIAL NEEDS TRUST)
"This is an essential and practical handbook for the rich or poor."
"It is a must read: turning what you thought you knew into what you truly understand."
"It's a useful tool for both ordinary Singaporeans and parents with special needs concerns."
Safeguard Your Family's Future
SPECIAL PROMOTION:  S$15 each for 2 or more books.
Free delivery in about 3 to 5 days in Singapore.
VOLUME ORDERS and ARRANGEMENT FOR SUBSIDIZED COPIES
Individuals interested in helping others or Organisations with staff, member and/or Corporate Social Responsibility interests may wish to enquire about Volume Orders. 
Special Needs Schools or Social Service Agencies may wish to make Arrangements for Subsidized Copies.

——————————–
iPOSSIBLE BOOK (Below)
Click here to see:

____________________________________
ALL OTHER COUNTRIES

:

USD 23.75
Save up to 33% with Free Shipping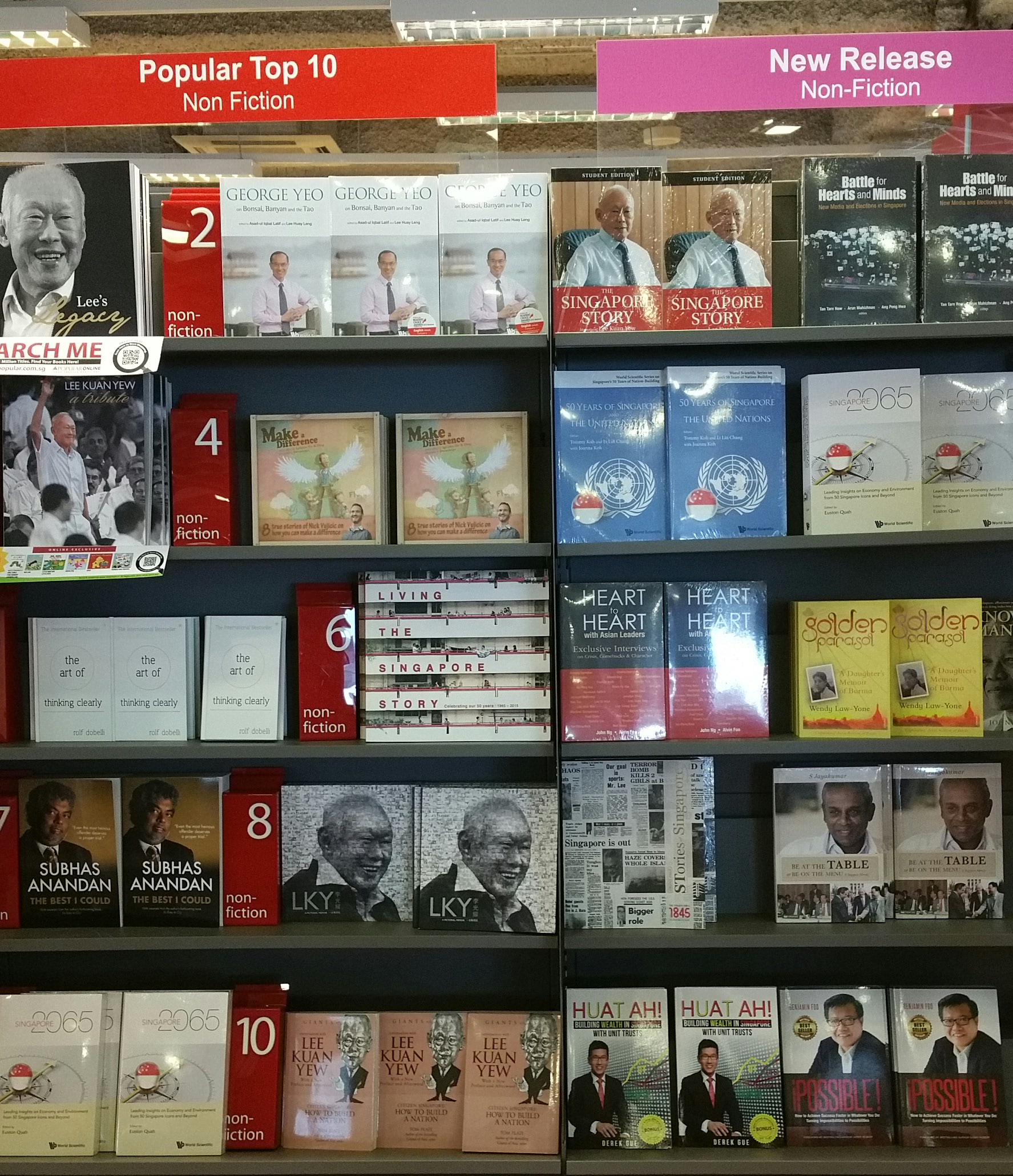 In this 192-Page Book, YOU WILL DISCOVER. . .
How to THINK BIGGER Again, What to do to GET OUTSTANDING RESULTS, and How you can ACHIEVE THE EXTRAORDINARY in your Work and Life.
•   Discover 4 Factors that will Change your Outlook and Outcomes – chapter 1
•   Re-Vision for a Bigger Future – chapter 2
•   Map out the Type of Success you want – chapter 3
•   Improve your Clarity of Thinking to Change your Game and Future – chapter 4
•   Master the Most Powerful Tool to Deliver Outstanding Results – chapter 5
•   Experience the Co-Creating Power of Real Teamwork – chapter 6
•   Get out the Ordinary Zone and into the New Extraordinary You – chapter 7
•   Dare to Do What it Takes to get to Where You Want – chapter 8
•   Learn Distinctive Leadership that makes a Lasting Difference – chapter 9
•   Take Smart Action to Transform Your Financial Future – chapter 10
---
"The biggest success factor in life is you! And that's within your control."
"The surprising thing is, most people do not fully appreciate that they have an inner posture within their inner man or woman. Many are unconscious of it. It is not obvious, like what you see physically in the mirror, but it is there.  And if you do not know it is there, you may be allowing yourself to be inwardly handicapped by less than the best."
"However happy you may be now, there will come a point in life that you will want time and financial freedom. With foresight, there are actions that you can take now to strengthen your financial position for your later years."
- Benjamin Foo
Author of iPOSSIBLE™
---